The Department of Meteorology is saying that the second last lunar eclipse of 2023 will take place on October 28, according to Pakistan time, the lunar eclipse will begin at 11:15 pm and the lunar eclipse will peak at 2:15 pm. It will happen and its end time is October 29, 3:36 PM.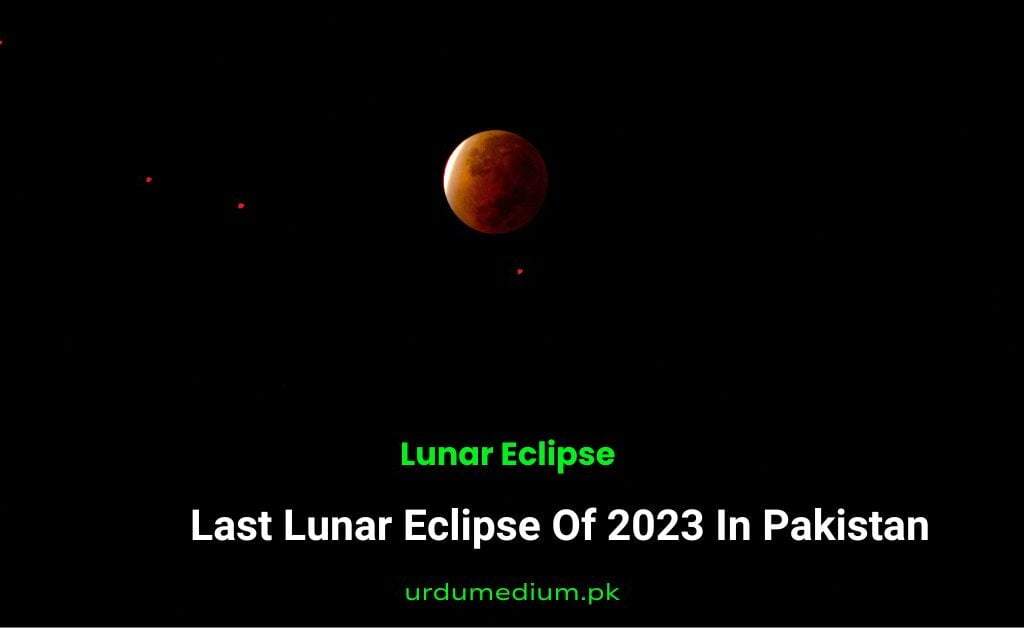 Last Lunar Eclipse Date
The last lunar eclipse date in Pakistan is 28, October 2023.
Timing Of The Last Lunar Eclipse Of 2023
The last lunar eclipse 2023 will begin at 11:01 on Saturday 28 October.